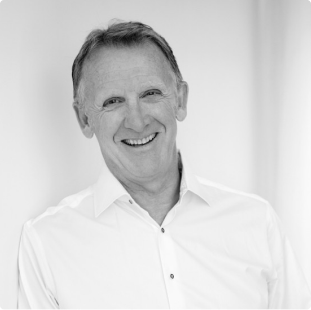 AlphaROC adds Dale Richards to Advisory Board
NEW YORK and LONDON, June, 2023 AlphaROC, a provider of AI-based data insights and analytics today announced that Dale Richards, an industry leader in data and analytics strategy, has been appointed to its Advisory Board.
Dale is Founder of Island 20 Ventures, a business strategy & advisory firm in data analytics, technology and monetization. He is a global advisor, entrepreneur, board member and investor. Formerly on the Board of Quandl, he is now on boards of SESAMm, Eagle Alpha, JamLabs Data Science, RoZetta Technology and has held senior operating roles with First Derivatives; LakeFront Data Ventures; SunGard; EDM Council; FAME Information Services; Benton Associates.
"I am delighted that Dale is joining our Board. He has success working with data companies to create value across the data, data science & analytics spectrum and will be an invaluable resource for us. He has already added value by helping with strategy and key relationships in one of our core industry segments" said Michael Recce, CEO of AlphaROC.

"I'm thrilled to be working with the AlphaROC team" said Richards. "Led by key world leaders in data science & AI, AlphaROC is poised to capture the next phase of value-added financial insight & information products providing extensive capabilities & products across the investment lifecycle. AlphaROC is very well positioned with the perfect trifecta of data solutions".
About AlphaROC
AlphaROC is an innovative company that sits at the intersection of AI and finance revolutionizing the market research industry by incorporating the latest advancements in Machine Learning, Data Science, and computational AI techniques. AlphaROC was recently recognized as a finalist in the prestigious "AWS Generative AI Startup Incubator" for pushing the boundaries of AI-powered solutions. AlphaROC, has developed a suite of AI-powered tools that harness the power of unique data sets and provide personalized insights that fundamentally transform the decision-making process. Leveraging these AI-enabled tools help decision-makers gain unparalleled insights in a frictionless, unbiased, and personalized manner.
Media Contact
Vineet Kapur, Co-Founder / COO
vineet@alpharoc.ai
1 212-786-2927
https://www.alpharoc.ai/